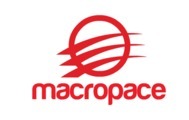 Synthesis Design Engineer
Description
Skill : Synthesis Design Engineer
Client : CMM Level 5 Company
Position : Permanent
Experience : 3.6-12 Years
Location : Malaysia
Notice Period : Immediate - 90 Days
Job Description:
Synthesizing the multi-power domain blocks/IPs with challenging power, area and timing constraints
Formal Equivalence Checking
Constraint development, timing closure and STA
Support to physical design team in fine-tuning the floorplan & constraints for implementation.
UPF/CPF based flow. Desired Skills
Experience working in low power design synthesis, preferably using UPF.
Working knowledge of Physical Design implementation for a block
Proficient in using SYNOPSYS technologies, DC,PT
Technologies: 14nm,16nm,20nm
Experience in TCL/Perl is a plus

Works in technical engagements for the development and implementation of complex products/applications/solutions in the field of Synthesis and timing signoff in ASIC designs.



Uses in-depth Timing expertize to provide technical expertise to the customer.
Works with sales staff in assessing potential application of company products to meet customer needs and preparing detailed product specifications for the development and implementation of customer applications/solutions.

Hands on experience in synthesis (physical synthesis ) and STA (pre & post layout timing analysis) using industry standard tools, ASIC design, advance nodes libraries and overall flow knowledge is mandatory.