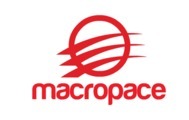 Description
Hi ,
Greetings from Macropace Technologies !! Hope you have great day.
We have a job opening with suits for you, please find below job description and let me know your if you are interested for this position.
Santa Clara, CA
Full Time Position

Job Description :
Role - Wix installer developer
o Knowledge of XML - understanding and working with XML source code.
o Knowledge of Microsoft Visual Studio.
o C# and .NET framework.
o Working knowledge of Windows installers like WiX (Windows Installer XML) Toolkit
o Good understanding of tools like Burn (Prerequisite bootstrapper and installer chainer tool)
o Determine the best method for installing driver packages with Wix.
o Create a common install template that driver teams can customize to their use.
o Determine a template for wrapping a legacy installer package with Burn.
o Strong problem solving and Debugging skills