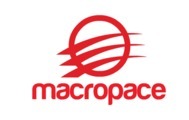 Description
Junior Developer (c++/ python)
Hillsboro, OR
Full Time Position
Job Description:
programming experience in Python or C++. They might look for c# as well.
Experience in developing Test Automation frameworks using C++/Python
Familiar with any one Scripting language – Python/Perl
Skills in Linux & Windows
Strong debugging skills, someone who has experience working on Windows Domain, Windows Debugging.
In-depth knowledge of Testing, Automation, C++/Python Coding.
Able to build Test Automation frameworks.
Experience with creating clear, concise bug report.
Experience with scripting is preferred but not required.
Any experience with handling Hardware will be advantage.
Being comfortable working with Windows, Linux and Android platforms.
Excellent verbal & written communication skills.
Experience with both White Box and Black Box testing techniques.
Familiarity with Agile, or experience working in an Agile environment.