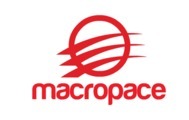 software engineer (c#.net)
Description
Automation Engineer (C# .Net)
Chandler, AZ
Folsom, CA
Hillsboro ,OR
Full Time Position
Total experience:
Visa status:
Current location:
Open for re location:
Max lead to join:
Expected salary for full time:
Job Description:
Strong hands on programming experience in C# and .NET framework
Good understanding of XML.
Knowledge of testing environment.
Strong experience on Entity framework & Mvc
Should have experience in Creating and automating test cases.
Good to have prior experience with Windows build process.
Understanding the build process.
Understanding requirements and creating test cases.
Automation of the defined test cases.
Running unit test.
Strong problem solving and Debugging skills
Good communication and planning skills
Must be self-motivated, self-starter, and eager to take on new challenges.