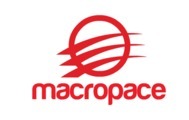 Description
Packaging Engineer
Hillsboro, OR
Fulltime Position

Job Description:
We're seeking an entry level Packaging Engineer, whose primary responsibilities will be developing innovative, structural packaging for a broad range of retail and industrial-type products. Your responsibilities will include but not be limited to:
- Conducting environmental tests such as: shock, vibration, compression and static dissipative and decay tests
- Driving packaging engineering issues and/or improvements through numerous Intel divisions for PE consensus and accountability
- Creating CAD drawings of packaging components for production purposes
- Working with numerous internal and external groups to successfully launch products
- Performing design-for-manufacturability reviews with our manufacturing counterparts
- Creating part numbers and implementing Engineering Change Orders
Qualifications:
You should possess a Bachelor of Science degree in Packaging Engineering with 1-3 years of Packaging Engineering experience. Additional qualifications include:
- Have some experience using Solid works (ver. 2017 preferred) and ArtiosCAD (ver. 14) with an understanding of ANSI drafting standards.
- Have design exposure to corrugated, folding cartons, plastic thermoforms, fabricated cushioning foams and Electro-Static Discharge materials.
- Have knowledge of packaging printing processes; material selection; material production and processes; and innovative package design capability
- Have solid understanding of shock and vibration principles
- Have strong written and verbal communication skills
- Ability to handle multiple tasks at one time with little direction.