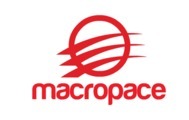 US IT Recruiter, Bangalore
Description
US IT Recruiter
Position: Permanent
Exp: 6 Months - 3 Yrs
Work Location: Jayanagar 9th Block, Bangalore
(Near to Bangalore Central Mall & Big Bazaar)
Job Description:
6 Months to 2+ Yrs of strong experience as Technical Recruiter in US IT Recruitment
Excellent knowledge of Internet based recruiting tools (i.e. Monster, DICE, Indeed etc.)
Looking for a recruiters who worked on W2 Full Time Positions (Citizens / Green Card and OPT's)
Should have experience in recruiting for Embedded / Java / Microsoft / Semiconductor etc domains
Sound knowledge on IT Skills and latest Technologies
Familiar in communicating with US Citizens
Need target oriented candidates with a history of achieving target
Very Strong communication and inter personal skills
Ability to work independently and multi task in a fast paced environment.
Should be proactive in identifying right segments for various requirements.
Dynamic / Go getter / Smart / Good attitude/ energetic / willing to learn
Create job postings for new requirements and recruiting sources.
Thanks
Macropace