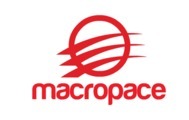 Project Coordinator - Monroeville, PA
Description
Project Coordinator
Monroeville, PA
Full Time Position
Job Description:
Project Lead for specific types of engineering changes that do not require a Technical Lead or project manager.
• Lead the coordination and implementation of change notice packages within FDA, TUV ISO 9000 regulations, working to maintain proper configuration management principles
• Successfully Coordinate/Communicate cross-functional engineering change activities (to multiple facilities as necessary) in order to meet agreed upon deadlines by working with multiple departments including: Quality, Regulatory, Tech Writing, V&V, Operations, Distribution, Service, Marketing, Customer Service, etc.
• Proactively identify project risks and assist in resolution of roadblocks preventing timely release of change notices.
• Create and/or advise on the development/maintenance of Bills of Materials as needed to support changes.
• Execute tasks to complete changes that might also include facilitation of first article approvals, tracking actions to completion.
• Excellent attention to detail, time management, and communication skills.
• Ability to understand and follow process requirements.
• Proficient with Microsoft Office (Word, Excel, Visio, Project, etc).
• 3+ years' experience in a medical device (or other regulated) industry.
• High school diploma required, bachelor's degree preferred.
• Experience with SAP enterprise change management tools desirable.
Thanks
Macropace