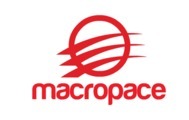 Description
Hi
Greetings from Macropace Technologies.
We have a job opening with suits for you, please find below job description and let me know your if you are interested for this position.
Total Experience:
Expected Salary for Full time:
Open for San Jose, CA location:
Max Lead time to join:
Visa Status:
Current Location:
Field Test Engineering
San Jose, CA

Full Time Position
Job Description:
Looking for San Jose Local candidates having good experience on field trial, experience on RF, hardware, trouble shooting, board works etc.
Must know driving and have a valid driving license with knowledge of driving in the Bay Area.
Understands to setup boards.
Has past experience in hardware validation, with knowledge of flashing FW.
Collecting and uploading Logs to local servers
Good Trouble Shooting skills.
Must Haves
1 GPS field testing experience
2. Windows and OSX expert users
3. Working with RF hardware
4. A valid US driving license