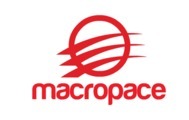 Product Design Consultant II-Bothell, WA
Description
Product Design Consultant II
Bothell, WA
Fulltime
Description:
The Oral Healthcare group of developing a new oral cleaning device for the consumer market.
In this role, the senior mechanical engineer will work closely with the cross functional team at and is responsible to deliver quality design and design documentation of the product from conceptual design to detail design for manufacturability and assembly. Report to the project design lead.
Duties:
• Concept design, design verification, evaluate and optimization. Multiple iterations are expected.
• Root cause analysis
• Detail design for DfM, DfA and DfX
• Create design documentations – CAD, drawings, theory of operations, DFMEA, tolerance analysis, design review documents, test protocol and test report
• Drive design review meetings
• Work with both internal and external suppliers of for development related exercises
Requirements:
• Bachelor degree in mechanical engineer or equivalent
• Minimum 5 years mechanical design experience in the consumer product field
• Proficiency in Creo Parametric
• Work on-site in Bothell campus
• Expert in plastic and metal part design for mass production
• Experience in electronics component integration
• Experience in electromechanical / motor / gear design
• Experience in design test setup for sub-system and part level verification testing
• Experience in design of highly cosmetic driven consumer devices
• Experience in sensitivity analysis / Tolerance chain analysis
• Design experience of pressurized, fluid systems is an advantage
• Knowledge in prototyping method
• Knowledge in medical device development processes is an advantage
• Knowledge in analytical modeling, build transfer function and verification testing approaches is an advantage
• Ability to root cause
• Good documentation skills
• Be able to work independently with minimal guidance by the design lead
Typical deliverables:
• 3D CAD models and 2D drawings
• Theory of operation with description of analytical and/or empirical models and verification results
• Risk assessment and mitigation report – (DfMEA)
• Tolerance analysis report
• Prototype assembly record
• Prototype test plan
• Prototype test report
• Design review document – design description, check and optimize
• Root cause analysis report.
Thanks
Macropace