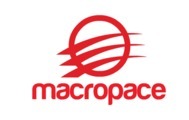 Description
IT Recruiter - Fresher
Position: Permanent
Exp: 0 - 6 Months (2017 or 2018 Pass-out)
Degree: MBA / B.Tech
Work Location: Anantapur (Near Tower Clock)
About Macropace Technologies:
Macropace is an professionally managed IT Recruitment / Staffing company headquartered in Bangalore with 40+ employees providing services across India/USA/Malaysia/Singapore etc. We have an vibrant work culture which helps employees to learn and grow in their professional career.
Please visit us http://macropace.com for more information.
Job Description:
Strong willingness to build career in Recruitment area
Should have good Oral and written communication skills
Able to understand IT Skills Sets (Microsoft / Java / Linux / Android / SAP / Database etc)
Should be strong in learning & understanding Domain specific requirements (Embedded / Healthcare / Automotive / Financial etc)
Familiar with IT requirements and Recruitment process
Result oriented and ability to build strong professional relationship
Ability to work independently and multi task in a fast paced environment.
Should have good convincing and negotiable skill
Strong team player and pro-active
Thanks
Macropace