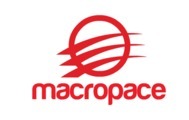 Windows Test Technician - Hillsboro OR
Description
Windows Test Technician
Full Time Position
Hillsboro, OR
Work Hours: 9.00AM to 6.00PM, 5 days a week
Telecommute: Not available
Flexi Timing – Not available
Job Description:
Test development per spec or engineer pass down
Use/update test repository
Able to setup Platform setup
Ability to develop Unit Test applications
Strong experience in Test Execution
Triage/isolation of issues and submit sightings as needed
Also, platform validation experience on Windows OS system.
Good knowledge of how Windows OS work .
Strong experience with Windows platform
Able to understand Design Documents & flow charts
Excellent communication & writing skills
Able to interact with multiple teams across different locations
You should be self-motivated and driven to drive products to their completion.
Collaborate closely with an international team on day to day development and design