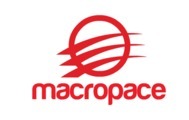 Description
Debug test engineer
San Jose, CA
Full Time Position
IMMEDIATE REQUIREMENT FROM THE CLIENT SIDE.quick response is really appreciable

Job Description:
Understanding of PC Platform and mother board architecture
Platform Support: Deployment of Platforms to customers, performs system upgrades, debug related issues, provide technical support service.
Lab PC setup and maintenance with programmer software, automation software, networking software, etc.
Equipment Knowledge - LeCROy(or)Agilent (or)TEK, power supplies, clock gen, board, bench handle, temp forcer setup
Setup of bench for PO, debug, next measurement item, reprioritization.
Setup calibration, example TDR/S parameter measurement for cables, test fixtures, board trace, etc.
Equipment software / firmware maintenance / upgrade
Sockets maintenance - contact pressure adjustment, monitor and replace of socket interposer according to schedule, contactor and board contact cleaning
Work with vendor on getting bench fixture, such as racks, custom switch casing, board mounts, etc.
Low to medium sample size data collection, replenish bench handler with more devices
Units(Silicon) collection, distribution, tracking and storage