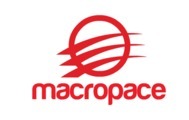 Description
Hi,
Greetings from Macropace Technologies !! Hope you have great day.
We have a job opening with suits for you, please find below job description and let me know your if you are interested for this position. please share below details
Total Experience:
Expected Salary for Full time:
Open for Hillsboro, OR location:
Max Lead time to join:
Visa Status:
Current Location:
Hardware Lab Technician
Hillsboro, OR
Full Time Position
Job Description
Nice to have experience in ISMP and High Value Inventory.
Should have managed large inventory with more than 100 transactions per day.
Should have worked in an environment to address the requirement of more than 10 Inventory customers.
Should have experience on Inventory Audit process (Book to Floor, Floor to Book), Reconciliation.
Should have basic understanding of Intel Inventory Items.
Should be able to define new process to manage the smooth execution of inventory.
Should have good documentation skills.
Should have good experience on MS Excel, MS-Word and MS-Out Look.
Prior Intel Lab Experience will add Advantage