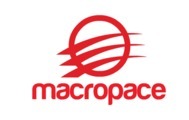 Windows Device Driver - Bios
Description
Greetings from Macropace Technologies !! Hope you have great day.
We have an opening for below position and though it will match to your resume, appreciate if you can let me know if you are interested towards this position, Thanks.
C++ Developer, Linux, SIP:
Client : CMMI Level 5 Company
Experience : 04 - 07 Years
Joining Time : Immediate - 60 Days

Job Description:

Develop/Enhance Windows Device Driver (I/O, Audio, Ethernet), inclusive of upstream and back-port, on multiple Intel platforms based on product requirements and industrial specification.
Windows Development and Enhancement on multiple Intel platforms, hence skill set on kernel mode driver development is a must
Windows BSP integration, generation, packaging and release for multiple Intel platforms
Bug Fixing of existing and new bugs from both Internal and External of Intel.
Validation of each said driver/component within development before delivering to Validation.
Test automation for I/O drivers and Windows for multiple Intel platforms
Commit the changes as per Intel processes.
Document all the software changes, test procedure and test reports.
If you're interested with this opening Kindly revert back with your updated resume with below mentioned details.
Total Exp:
Relevant Exp:
Current CTC:
Expected CTC:
Notice Period:
--
Thanks & Regards
Sunitha (Macropace)