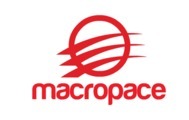 Immediate Hiring for PowerVM Developer/QA for Bangalore Location
Description
Power VM QA:
Mandatory:
• OS (preferably Linux) Device driver testing experience with I/O technologies such as NIC/SRIOV/PCIe/Storage.
• Experience in Scripting (Shell script and python /perl )and test automation.
• Good user level knowledge of Linux OS including configuration and installation
PowerVM Developer
Mandatory:
• Good development experience as Linux OS programmer with I/O drivers and Technologies – NIC/SRIOV/PCIe/Storage devices and drivers.
• Core kernel development experience will be an Advantage
• Device driver development
• Linux install
• Open I/O
SRIOV and Server Virtualization,
programming Language C++
Good programming and debugging skills.
Good Knowledge on Virtual Switches will be preferred.

Desired :
Development Experience with IBM PowerVM platform.
• Familiarity with PowerVM
Work Exp. In CI/CD Environment.
Requirements
Experience : 4 to 8 Years
Notice Period : Immediate to 60 Days
Job Location : Bangalore
Kindly share me below details if you are interested
Current Company Name:
Notice Period:
Total Exp:
Relevant Exp:
Contact number:
Current Location:
Preferred Location:
C CTC:
E CTC:
Passport Number:
Expiry Date/Month/Year of passport:
DOB:
First Name as mentioned in passport:
Last Name as ment io ned in passport:
Father?s Name as mentioned in passport:
Marital Status: