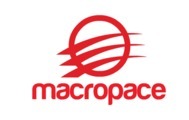 Software Engineer (Device Driver)
Description
Software Engineer (Device Driver)
Hillsboro, OR
Full Time
Job Duties
This position is 100% software development in C/C++ for Intel-based. In this position, your responsibilities will include, but may not be limited to: Developing/coding, and debugging Windows and / or Linux device drivers; Reviewing and providing strong feedback on product software architecture specifications and design specifications; Developing solutions to problems utilizing formal education, judgment, and formal software process.

REQUIRED SKILLS:
Experience in C/C++ and object oriented coding skills
Experience in Software Development Life Cycles (SDL) or Agile or Waterfall
Experience in Linux (Preferable)/Windows based kernel development
Excellent programming skills
Must have strong problem solving skills and communication skills
Work well in a team environment

PREFERRED SKILLS:
Debug and development experience with Linux/ Windows* kernel debuggers * application debuggers
Low level kernel development
Knowledge of Linux and Windows* OS and driver internals

SDK and API definition and implementation
Excellent interpersonal skills
Self-motivated
Degree Required Type: Bachelor of Science Computer Science or Computer Eng.