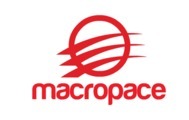 Physical Design Engineer - Hyderabad
Description
Greetings from Macropace Technologies !! Hope you have great day.




We have an opening for below position and though it will match to your resume, appreciate if you can let me know if you are interested towards this position, Thanks.

Physical Design Engineer

Client: CMMI Level 5 Company

Experience : 05 - 15 Years

Joining Time : Immediate - 90 Days




Job Description :
Engineer would be responsible for doing Physical Design implementation, Timing Closure and Physical Verification at Block Level.
Should execute block level floor planning, PG Planning, partitioning, placement, scan-chain-reordering, clock tree synthesis, timing optimization, SI aware routing, timing analysis/closure and ECO tasks (timing and functional ECOs), SI closure, design rule checks (DRC), and Logical vs. Schematic (LVS) checks, Antenna checks, IR Drop, STA, Power and noise analysis.
Candidate should independently able to close STA timing across all corners and modes for blocks and should be able to generate ECO independently .
Experience in Physical Design Implementation on advanced technology nodes like 28nm, 20nm, 16nm, 14nm & 7nm for block level implementation.
Thanks & Regards
Sunitha (Macropace)