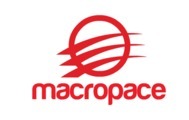 Test Analyst(C# and CodedUI) Trivandrum
Description
Job Description:
--------------------
Client: CMMi Level-5 Client
Role: Test Analyst(C# and CodedUI)
Experience: 5-9 Yrs
Position: Permanent
Location: Trivandrum
Notice Period:Immediate to 15 days.

Required Skills:
-----------------------
5+ years experience in Test Automation Experience in Coded UI, Selenium, C#.
Must be well versed with C# language and selenium web driver.
Good to have TestNG and Selenium Grid, JMeter Must be able to utilize and enhance current frame work.
Must have hands on experience in designing and upgrading frameworks in both Coded UI and Selenium.
Must have solid background in Automated and functional testing, with the ability to plan, design and write test plans and scripts.
Must have strong communication skills including the ability to convey technical information effectively Must be able to identify prospective areas of growth in automation by analyzing existing application landscape.
Should be able to lead and guide a team.
Key Experience Experience in designing test scenarios and scripts that fit with Test Automation. Experience with continuous integration and continuous delivery.
Thanks
Macropace