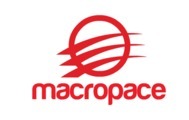 Product Development Engineer - Hillsboro, OR
Description
Product Development Engineer
Hillsboro, OR
Full Time Position
Description:
5 years of software development, build infrastructure engineering experience.
Expertise in Continuous Integration and Continuous Delivery.
Experience with build automation using TeamCity, Jenkins, msbuild, gradle, maven.
Experience with GIT, GITLab is a Plus .
Understands different branching strategies.
Able to consume and utilize new languages, design patterns, APIs, and toolsets.
Experience with container technologies Docker, Kubernetes.
Development experience with C , Python, Golang, scripting languages like powershell, perl.
Experience with configuration management tools like Puppet, Chef, Ansible is required.
Able to show initiative, prioritize, deliver and contribute.
Proven analytical, communication and team skills
Thanks
Macropace