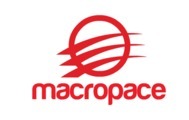 Lab Technician - Hillsboro, OR
Description
Lab Technician
Hillsboro, OR
Fulltime Position
Job Description:
We are looking for candidates on a Lab Technician role.
Skills we are looking for:

Experience on maintaining tools and server hardware for FPGA project and servers (150)
Experience or knowledge on BIOS update, firmware update, hardware installs.
Should be willing to do Rack mount servers and build systems. Lift up to 50lbs
Experience or knowledge in handling ESD sensitive equipment. VNC remote access.
Would be great to have Python scripting – ITP
Knowledge on Dediprog and or Spider for flashing
HSD HSDES (for sightings)
Experience in handling Redmine (is open source) ticket system
Thanks
Macropace