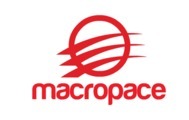 Description
Greetings from Macropace Technologies.
We have a job opening with suits for you, please find below job description and let me know your if you are interested for this position.
Python Validation Engineer
San Jose, CA
Job Description:
Should have experience in Hardware Validation.
Must have strong experience with Python scripting language.
Should have experience in handling small teams of 2 to 3 members
Should have worked on setting up racks and blades.
Should have basic networking knowledge like setting DHCP servers.
If you are interested, Please share below details
Total Experience:
Expected Salary for Full time:
Open for San Jose, CA location:
Max Lead time to join:
Visa Status:
Current Location:
Thanks & Regards
Vamsi
Macropace Technologies
+1 408 620 7545