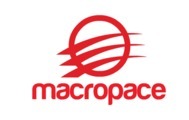 Description
IT Tester
Location: Bedford, MA,
Fulltime Position
Work as a part of cross functional ScrumTeams to ensure quality is driven in the development process from Sprint planning to delivery.
Design, develop and support frameworks for test infrastructure and provide automation expertise to development teams.
Experience in writing automated scripts and quality process improvements in software development life cycle.
Contribute towards delivery of quality releases.
Promote usage of automation tools and facilitate quality delivery of code.
Be a champion of automation and coach ScrumTeams.
Define test strategy and promote effective testing processes, consolidated test plan and other relevant best practices.
Understand team impediments, risks, and issues and provide support in resolutions.
Promote, define, track and maintain test execution logs including test cases and test results.
Help ScrumMasters to track Agile Sprint metrics on test quality and defects.
Proven interpersonal skills and experience in Quality assurance.
Have the drive to become a expert in:
Coding experience in atleast one language like Java, .NET
Unit testing
UX Testing
UI Testing
Integration testing of APIs
Performance and scalability testing
Security Penetration Testing
Thanks
Macropace