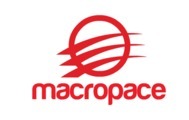 US IT Recruiter - Bangalore
Description
US IT Recruiter
Position: Permanent
Exp: 6 Months -3 Yrs
Work Location: Jayanagar 9th Block, Bangalore
(Near to Bangalore Central Mall )
Job Description:
6 Months to 3 Yrs of strong experience as Technical Recruiter in US IT Recruitment
Excellent knowledge of sourcing candidates from different sources like Job Boards, Social Media, Networking, Head Hunting etc
Well versed with US Job Portals like Dice, Indeed, Monster, CareerBuilder etc.,
Knowledge of US Contracting - 1099, Corp to Corp, W2 (Hourly / Annual), W2 with Per-Diem, OPT, CPT and TN Visa.
Should be comfortable to work with US Citizens and Green Card holders
Identifying the right candidate with the right skills for the right position
Should have experience in recruiting for Embedded / Healthcare / BFSI / Semiconductor etc domains
Sound knowledge on IT Skills and latest Technologies
Need target oriented candidates with a history of achieving target
Very Strong communication and inter personal skills
Ability to work independently and multi task in a fast paced environment.
Should be proactive in identifying right segments for various requirements.
Should be comfortable to work in any US time zone.
Thanks
Macropace