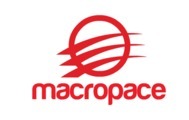 Description
Front End Developer
Santa Clarita, CA
Full Time position
Job Description:
Strong front end developer using technology HTML/CSS and JavaScript (ES5/6). Any framework knowledge of Angular or React etc is an added plus – but the focus is on HTML/CSS/JS.
Excellent communication skills and must be a team player.
Prior Scrum agile development experience preferred.
Requirements
1)Required minimum 10 + years of experience candidates
2)Proficient understanding of web markup, including HTML5, CSS3
3)Basic understanding of server-side CSS pre-processing platforms, such as LESS and SASS
4)Proficient understanding of client-side scripting and JavaScript frameworks, including jQuery
5)Good understanding of {{Depending on the specific case, a developer should have the knowledge of advanced JavaScript libraries and frameworks, such as AngularJS, KnockoutJS, BackboneJS, ReactJS, DurandalJS etc.}
6)Good understanding of asynchronous request handling, partial page updates, and AJAX
7)Basic knowledge of image authoring tools, to be able to crop, resize, or perform small adjustments on an image. Familiarity with tools such as as Gimp or Photoshop is a plus.