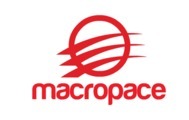 Java with Selenium,3-5yrs -Hyderabad
Description
Java with Selenium
Hyderabad
Full Time Position

Experience: 3-5Yrs
Salary:0-7.5L/A
Job Description:
Minimum of 3-5+ years of industry standard experience.
Good experience in Java with selenium
Java development experience using an Agile development lifecycle
utilizing testing tools such as Junit, TestNG, and Cucumber
experience in developing and maintaining automated testing framework and infrastructure using Selenium Webdriver and Selenium Grid
experience in automation testing using Selenium developing automated test plans, test scenarios, test scripts, acceptance criteria, test data, investigating, and debugging test failures, updating tests or reporting bugs as necessary
Willing to work on Neoload Toll.
Strong Team Player.
Should be good in oral and written communication.
Thanks&Regards
Prasanthi.M