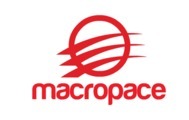 Description
Lab Validation Engineer
Santa Clara,CA
Full Time Position
Roles & Responsibilities:
Good understanding of Platforms
Experience in working on System Integration activities
Automation / Scripting Experience using Python
Good validation/ Integration experience
PowerShell, python, shell scripts
Validation lab and Hardware setup
Run test scripts and modify scripts if required
Collect data, reporting
Setup system for test execution
Understanding of PC architecture
Knowledge of PC hardware and its role in system functionality.
Knowledge of various subsystems in the PC.
Ability to isolate the issues found to a specific ingredient/sw version and write defect reports.
Good communication and interpersonal skills to work with different teams to drive the defects to closure.
Skills:
FPGA
PCIe