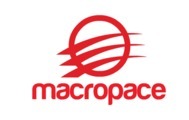 Description
Program Manager
San Jose, CA
Full Time Position
Job Description:
Need an experienced Program Manager:
1. Cloud and DevOps experience.
2. Previous Cisco Experience is referred.
3. She/he must be able to demonstrate that they have worked across teams to accomplish the task at hand.
4. Must have experience using Atlassian JIRA, Confluence.
5. Must be proficient in MS Office - Word, Powerpoint, Excel.
6. Must have knowledge of collaborative tools like google docs, smartsheets, wiki/Jive pages.
7. Experience working with Lean/Kanban/Agile teams.
Good communication and interpersonal skills to work with different teams
You are proficient in English, have very good communication skills and solid abilities to teach others.
Thanks and Regards
Macropace