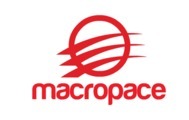 Embedded Software Engineer-Monroeville, PA
Description
Embedded Software Engineer
Monroeville, PA

Full Time Position
Job Description:
More than 5 years professional experience.
Education: Bachelor's Degree or equivalent unless otherwise specified.
Write, modify, and debug software for client applications.
Use source debuggers and visual development environments.
Test and document software for client applications.
Write code to create single-threaded, multi-threaded or user interface event driven applications, either stand-alone and those which access servers or services.
Experience with C, C++, and some C# required.
Product Development Experience Required.
Demonstrated ability to provide strong time management skills.
Experience in being innovative and having strong analytic skills.
Has strong verbal & written communication skills.
Thanks
Macropace