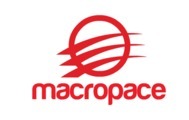 Data Architect - Bangalore
Description
Job Type :Permanent
CMM Level 5 Company
Experience :10-18 Years
Location : Bangalore
Job Description:
Principal SW Engineer – IT;
Data Architect Take lead in analyzing the business requirements/processes, consider all possible system integration limitations to determine appropriate technology solution. Design, document and develop solutions based on system and end-user requirements. Role Responsibilities
• Prepares flow charts and systems diagrams to assist in problem analysis.
• Responsible for preparing design documentation.
• ETL Design tests and debugs software according to Dell's standards, policies and procedures.
• Should have working knowledge on dimensional modeling.
• Analyzes business needs and creates software solutions. Evaluates and recommends software and hardware solutions to meet user needs. Interacts with business users and I/T to define current and future application requirements. • Executes schedules, costs and documentation to ensure project comes to successful conclusion.
• Initiates corrective action to stay on project schedules.
• May assist in orienting, training, assigning and checking the work of lower level employees.
• Leads small to moderate budget projects. Requirements
• 10+ years of IT experience with min of 6-8 yrs in data-warehousing area with excellent communication and analytical skills.
• At least 8 yrs of experience in any ETL Tool (preferably Informatica)
• At least 2-3 yrs of experience in Erwin, PowerDesigner tools
• At least 8yrs of experience in any RDBMS (preferably TERADATA and good exposure on Oracle) • Must have hands on (current) experience on UNIX/Linux environment.
• Exposure in the tools like of the scheduling tools (preferably Control-M), Remedy and Analytical tools (BO/COGNOS/Brio/Micro-strategy)
• Excellent analytical and problem solving skills is a must have.
• Excellent communication skills (oral and written)
• Must be experienced in diverse industry and tools and data warehousing technologies.
• Over and above candidates should be ready to work in support environment on a rotational basis. Preferences
• Bachelor of Engineering or Master of Computer Applications
• Experience working in Agile (SCRUM) methodology
Thanks
Macropace