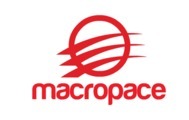 Test Automation Architect - San Jose, CA
Description
Test Automation Architect

Full Time Position
San Jose, CA
Job Description:
Work closely with the design and development team to analyze the requirements and help with defining the test criteria.
Work with the team to develop the automated functional and regression tests using clients testing framework.
Actively participate in code reviews conducted by the developers and the test automation teams
Evaluate existing testing methodologies and suggest new techniques that will help us deliver high-quality features faster.
Improve, maintain, and execute automated functional, regression, testing codebase.
Maintain a solid understanding of Test workflows, automation best practices, and agile
Required Skills
Experience with embedded system hardware/software test automation.
Possess strong software programming and scripting background.
Proficiency in Python and Powershell scripting
Be comfortable working in a high pace, product development lab environment.
Experience with networking technologies/protocols
Thanks
Macropace