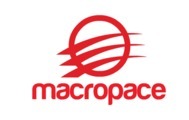 Debug Engineer(Windbg)- OR
Description
Debug Engineer(Windbg)
Hillsboro, OR
Fulltime Position
Job Description:
- Strong debugging and analytical skills
- Self-starter, self-motivator and highly adaptable to experiment in different areas.
- OS virtualization and container technologies (KVM, XEN, QEMU, Dockers)
- Strong knowledge of Linux Operating System.
- knowledge in writing python code.
Desired Skills :
-System performance tuning
-Knowledge of cloud orchestration related technologies e.g. Open stack, Kubernetes, Docker etc.
- Experience in networking and related protocols, e.g. Ethernet, TCP/IP, Switching and Routing.
- Experience with performance benchmarking and application optimization experience.
- Experience in automation and machine learning
Thanks
Macropace