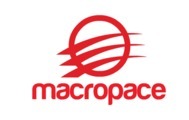 Description
Lab Technician
Santa Clara CA
Full Time Position
Job Description:
Essential Skill Set of the Job (Key Duties) :
• Electronic product testing, troubleshooting, repairing, and updating of new production and field returns.
• Program & Test production electronics assemblies.
• Chassis assembly and repair.
• Troubleshooting to the component level using an oscilloscope, multimeter, (able to use a spectrum analyzer is a plus).
• Maintaining, organizing the electronic design lab.
• SMT Soldering skills.
Qualifications (Recommended Education and/or Experience)
• Two-year technical degree or accredited apprenticeship program or the equivalent in a technical field.
• Three to five years of proven experience in the electrical/electronics field.
• Understanding of schematics, layout, datasheets, and written work instructions.
• Highly motivated self-starter capable of working independently as well as in group settings.
• Thorough knowledge of electronic theory with an interest in improving.
• Good written and oral communication skills
Thanks
Macropace