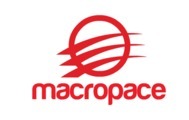 Description
Media Software Engineer
Hillsboro, OR
Full Time Position
Job Description:
Software development in Linux / Windows along with knowledge of open source software development.
Knowledge in computer architecture, operating systems, data structures, and algorithms.
Strong working knowledge of object-oriented programming in languages such as C/C++ or Java.
Hands on automation experience with Python, Bash or Perl.
Knowledge of multi-threading, system level debugging and root causing complex issues involving heterogeneous components.
Strong trouble shooting skills with hardware and software.
Good in development, optimization and debugging of large scale software applications.
Experience with Media Graphics architecture concepts, APIs, and standards (e.g. media/video codec standards).
Also, good understanding of Intel CPU architecture Power, performance modeling, projection of various video techniques in hardware and software.
Performance analysis and tuning for graphics / media driver and middleware on various Intel platforms running different operating systems.
Drive process improvements such as automating manual processes and data reporting.
Ability to conducts system analysis on proprietary and competition platforms.