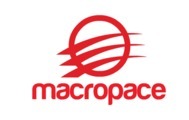 Software QA Engineer - San Diego, CA
Description
Job Description:
• Manage, lead and educate business partners across multiple Business Groups (BGs) in the generation, execution and completion of computerized software system validations.
• Provides guidance/feedback to with respect to applicable FDA regulatory requirements, Industry Standards and Philips policies and procedures.
• Authors, reviews and/or approves SW validation deliverables for non-product Software including but not limited to SW validation plans, requirements, test plans/protocols/results, risk assessments, traceability matrix and summary reports.
• Ensure that software applications and related infrastructures are validated for their intended use by a controlled and documented process and actively engage with multiple Business Groups in the establishment/maintenance of software system/tool inventories to provide corporate wide visibility of said inventory.
• Key in ensuring the successful compliance of software/systems in terms of control, deployment, maintenance and retirement (i.e. the entire lifecycle of identified software/systems)
• Supports the management and coordination of various functions and activities within the company such that good software development life cycle practices are followed per approved procedures. This includes representing the SW compliance role to support R&D, Manufacturing and all large/significant IT business systems that incorporate QMS processes.
• Responsible for ensuring the accurate management of the non-product software inventory and tracking of validation status.
• Training and educating others is a key part of this role to ensure that generated documentation/artifacts meet regulatory requirements and can be audited by regulatory authorities to show compliance to the applicable regulations.
Successful results from your efforts will directly improve the usability of validation deliverables in each effected Quality Management System (QMS) and drive continuous improvement in the overall management of computerized software systems.
EXPERIENCE & BACKGROUND
• Minimum 5 - 10 years of experience in software validation of R&D, Manufacturing and large scale computer systems (e.g. HP Quality Center, SAP, Trackwise, Enovia, Windchill, DOORS, etc.)
• Experience working in disciplined regulated industry in the application of automated technology and applied knowledge particularly; 21 CFR part 820, Part 11, ISO 13485, AAMI TIR 36, FDA Guidance, General Principles of Software Validation and GAMP 5.
• Experience in leading and educating teams on the appropriate validation documentation created as objective evidence for software validations per company procedures, standards and regulations (e.g. 21 CFR part 820, Part 11, ISO 13485, AAMI TIR 36, FDA Guidance, General Principles of Software Validation and GAMP 5).
• Applied knowledge and understanding of (IQ) Installation Qualification, (OQ) Operational Qualification, (PQ) Performance Qualification, (UAT) User Acceptance Testing, (SAT) System Acceptance Testing.
• Ability to review and understand technical software documents e.g. specifications, code reviews, test cases, risk analysis, etc.
• Ability to apply current inspectional techniques to project documentation during the system lifecycle and prior to FDA inspection and notified bodies to ensure a comprehensive documentation package is created and maintained.
• Experience and Understanding of current inspectional practices of FDA, notified bodies and other regulatory agencies.
• Demonstrated ability to interact and communicate (both oral and written) with junior project team/ organizational members, business leaders and senior executives.
• Effective judgment and decision making skills, typically made under stressful situations.
• Competency in project management and the execution of multiple projects.
• Demonstrated capability in critical thinking and leadership with strong abilities in relationship management.
• Ability and willingness to travel 10% domestic and international.
• Fluent in English, Spanish is a plus but not required.
EDUCATION & TRAINING:
• Bachelor of Science degree (BS) in Computer Science, Electrical Engineering, Systems Engineering and or IT related fields; but any advanced degrees are preferable in Quality, Regulatory and Software Engineering.
PREFERRED:
• Experience in software development (e.g. design, development testing etc.)
• Certifications related to software development, Quality Management Systems (e.g. American Software Testing Qualifications Board (ASTQB), ASQ, etc.)
Thanks
Macropace