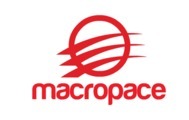 Description
Build & Release Engineer
Hillsboro, OR
Fulltime position
Job Description:
This person will be responsible for building and maintaining scalable Devops/Build infrastructure. In this role you will design, build and manage a world class infrastructure and will be responsible for ensuring that the software can be successfully built and is working all the time. This person needs to be enthusiastic about Leveraging automation of software patch and build management and enhancing existing processes to improve them continuously.
Responsibilities include but are not limited to:
Define, Setup/Configure, Deploy and Maintain build/ packaging system - System administration for Build and CI servers and Tools
Define, Setup/Configure, Deploy and Maintain source code and binary repositories (e.g.: git, Artifactory)
Develop scripts/makefiles for standardizing product SW builds & packages
Expert implementation level knowledge on container technologies.
Basic Qualifications:
Exposure to and understanding of VMware virtualization. Deep experience with virtualization platforms, monitoring tools, and networking
6+ Years' Experience with CI tools, such as Jenkins, TeamCity
3+ years of experience with Configuration management tools like Ansible/ Puppet
Strong programming/ scripting knowledge in Python/ Groovy/ PowerShell/ Bash etc.
Knowledge of IP networking, network analysis and performance and application issues using standard tools.
Additional Skills: 3+ years of relevant experience deploying and managing large scale Docker, Kubernetes clusters is a bonus
Ability to work unsupervised and seek out work with minimal direction.
Experience working in an Agile/Scrum environment.
Experience with CI/CD processes and methods.