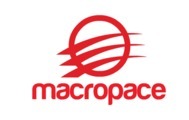 Asic soc platform engineer
Description
ASIC Verification Engineer
Location: Milpitas CA
Full Time
Position Description:
This is a position for a technical member of ASIC SoC Platform Emulation team. The candidate will have a key role in architecture and development of advanced SoC verification and emulation environments for complex SoC components, while ensuring on time, one time best-inclass quality of ASIC.
Job responsibilities:
• Interact with architecture and design teams to identify test FW verification requirements.
• Architect SoC test FW and create test plan documentation to cover ASIC features.
• Develop and debug SoC ASIC platform test FW and specific tests in C/C++.
• Utilize developed ASIC test FW on RTL simulations, Netlist simulations and Emulation platforms.
Job Qualifications
• Bachelors/Masters in Engineering.
• 3 + years of Hands-on SoC verification experience with C/C++ tests.
• Knowledge of industry standard interfaces, such as PCIe, NVMe, DDR, NAND, AXI is an advantage.
• Solid verification skills in problem solving, constrained random testing, and debugging.
• Good written and oral communication.
• Positive attitude must.