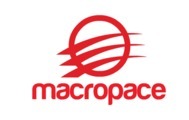 Description
Hi Kyle,
Greetings from Macropace Technologies !! Hope you have great day.
We have a job opening with suits for you, please find below job description and let me know your if you are interested for this position.
Inventory Technician :
Santa Clara, CA

Full Time Position
Job Description:
Familiarity with Windows Environment / Office Applications like Outlook / MS Excel MS Word etc
Knowledge in handling Inventory Management (Not Mandatory)
Knowledge with Shipping & Receiving items
Comfortable working in a hardware lab environment.
Familiar with Windows OS, MS Excel etc
Ability to lift up to 25lbs.
Organized, Detail Oriented, & able to learn new procedures on the fly.
Ability to travel locally as required (e.g., to assembly houses).
Communicate to the respective stakeholders about receipt of shipment via tool or otherwise
Able to manage large quantity of input & output inventory
Exhibit sound judgment and ethical behavior always
Aware of deadlines without frequent supervision
Rolling a cart carrying up to 100 pounds
Ability to work a flexible schedule
Outstanding communication and interpersonal abilities