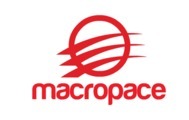 Description
Responsibilities:
Work closely with user community and development teams to create web and mobile experiences
Collaborate with other members of the team on design ideas and actively critique and iterate to discover the best design solutions.
Work with business and development teams to engaging user experiences by developing mock up, user flows, prototypes, wireframes and design prototypes
Design and conduct usability tests to explore and validate design alternatives.
Effectively communicate and discuss design alternatives and research results with stakeholders.
Work closely with Product Owner and development teams to ensure that design specifications can be implemented, to track changes and to make design adjustments when necessary.
Create and maintain appropriate UI and style guidelines.
Plan, coordinate and conduct all necessary activities throughout the design requirements.
Actively researching and staying abreast of interaction design and relevant technology trends.
Requirements:
5+ years of experience creating interfaces or applications with a team in a real-world setting.
A strong portfolio illustrating your interaction design work, including design flows showcasing real-world/ client work
Knowledgeable of UX best practices and modern user interfaces
Strong, proven skill in creating wireframes and other common UX design artifacts. And a deeply collaborative and iterative approach to product UX, focused on ensuring a unified experience across products.
Excellent skills across the Adobe design suite (Photoshop, Illustrator, InDesign at a minimum). Experience with designs concepts/tools/technologies like Sketch, Invision, concept development, Responsive Web design, Branding and Identity.
Mock up UI development skills using HTML, CSS, SCSS, Java Script. Knowledge in Angular or React is a plus.
Demonstrable knowledge of human factors, user/design research techniques, UCD or Design-based process (Agile development a plus), and how to create common interaction design deliverables.
Experience developing and delivering successful, intuitive, and compelling designs.
Ability to coordinate and track user stories, use cases, and design deliverables.
Ability to quickly generate multiple UX/UI solutions for a given problem within technology constraints.
Detail-oriented and highly developed organizational skills including the ability to prioritize tasks and meet deadlines.
Working knowledge and understanding of Micro services Architecture, Restful services, API consumption and development
Familiarity with agile software development process is a big plus