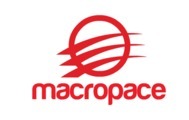 Field Support /Technician
Description
Field Support /Technician
Columbia, MO, United States

Job Description:
Install , Configure, Administer physical servers, Network devices, Shop floor equipment's
Manage Server Operating systems, Patching, file servers, Backup, UPS etc
Document the new Windows server settings that have been applied to the network
Acknowledge and work to resolve incoming tickets, either face-to-face or via remote tools
Communicate quickly and effectively with users in multiple (global) locations
Assist in resolving complex technical issues within the IT environment
Workstation/Laptop imaging, configuration and deployment
Deploy, manage, and ensure security of mobile devices
VoIP phone support and troubleshooting
Network circuit troubleshooting. Router/Switch installation
Diagnose and solve local network issues, Wireless issues, network printing problems
Support for handheld devices, Label printers, Applications, TV displays etc
Active Directory administration including managing domain users and privileges, and updating network shares and related permissions
Maintain current knowledge levels on existing products and/or acquire knowledge on merging technology and products
Maintain up to date enterprise Anti-Virus Applications and Encryption software
Design and maintain software distribution using automation for published and advertised applications
Support Senior Systems Administrators and other IT staff in maintaining, administering, and enhancing network infrastructure.
Working knowledge of Windows 7,10, Windows Servers and MS Office applications is required.
Basic knowledge of Office 365 Administration
Basic knowledge of SharePoint administration
A basic understanding of TCP/IP networking is required.
MCSE certified and/or systems administration experience with Windows 2003, 2008, and 2012 is a plus
Travel – Yes, required. Shuttling between plants 1-3 days a week if not more. Travel will be reimbursed, where applicable on actuals.