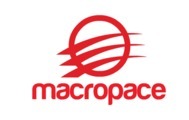 Software Automation Engineer (c++/ python)
Description
Software Automation Engineer
Hillsboro OR
Full time
Work Hours: 9.00AM to 6.00PM
Responsibilities:
Implement automation solution for BIOS validation test cases through Gherkin/Python programming.
Debug the test failures in automation and implement fixes.
Participate in design reviews and scrum meetings.
Conduct peer code reviews.
Follow coding practices, source control and other processes established
Maintain logbook of issue seen in automation
Root cause analysis and process improvements
Work with different teams to drive automation issues to closure
Interest in performance improvement.
Essential Skills/Experience:
Bachelor degree in electrical/ computer engineering
2+ years of programming experience involving PC platform HW/BIO
Experience and excellent knowledge in Python and/or C++
Should contribute and develop adhering to good coding standards
Sound knowledge on Object Oriented programming concepts and design (OOPs and/or OOD)
Familiarity with Intel architecture based computer hardware, various interfaces in the system
Willingness and commitment to work in a process driven environment and contribute to process improvement
Good communication and interpersonal skills to work with different teams