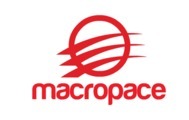 Embedded C Developer (Contract), 3 to 7 Years, Bangalore
Description
Role: Embedded C developer


Type of Employment: Contract(Long Term)

Location: Bangalore

Experience level: 3-7 Years

Client: CMMi level 5




Job Requirement:




Should have hands on experience in Embedded C.
Must have RTOS / OS level experience along with C(Any RTOS- VxWorks, FreeRTOS, QNX, etc..)
Experience in ARM Processor.
Experience Device Drivers development-L3.
Experience in BSP interaction, HDD encryption, USB low level driver.
Print domain experience would be added advantage(Not Mandatory).
Knowledge of T30 Protocol not a must.
Good analytical skills.
Ability to work in a dynamic work environment.
Good communication and interpersonal skills to work with different team.
Thanks and Regards,
Nethra