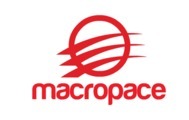 Sr DevOps Engineer (Contract), Bangalore
Description
DevOps Engineer
Bangalore

5-8 Yrs
Contract Position (Long Term - 1+ Year)
Job Description:
Minimum of 5+ years of industry standard experience.
Good experience with, Micro Services, cloud services and CI/CD concepts at an enterprise scale.
Experience in designing and implementation of Continuous Integration (CI), Continuous Delivery (CD), Release Management
DevOps - need experience with Maven, Jenkins, Bamboo, GitHub, Bitbucket, Chef, Ansible, etc.
Release tools such as Jenkins, Docker, Maven, GIT, and artifact repositories (Artifactory, Nexus)
Design, automated build and release and version control processes for mobile applications
Execute and troubleshoot manual/automated builds, identify the root cause for a failed build and resolve the issues
Build and execute the scripts to do administrative activities and automate as much as possible
Good technical understanding of the intersection of development and operations (DevOps), monitoring / management / deployment tools and processes
Command of your favorite language: Python, Go, Groovy, Perl, Java, etc. to ensure operations automation and data gathering are accomplished.
Experience with public cloud infrastructure like AWS, Azure or GCP.
Experience working in UNIX, Linux environments
Strong scripting background for the automation of processes.
Experience with server configuration, monitoring, trending, network design, and high availability
Excellent communication skills and an excellent team player and a collaborator
Thanks
Macropace