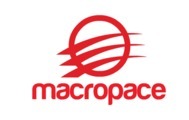 Description
Job Description:

• 5+ years of relevant software development experience including creating business applications (preferably web applications) with relational and non-relational database systems within a fast-paced software development environment
• 2+ years of demonstrated experience in a technical lead role (help direct the team technically and design solution)
• Demonstrated curiosity to learn new technologies (A passion for staying on top of industry trends and technologies)
• Needs to have high proficiency and deep knowledge in angular 2+ (2+ years exp), node.js and Javascript (HTML5 and CSS is assumed) (3+ years' experience)
• Working experience with continuous integration (e.g. Jenkins, Circle CI) and code management repository tools like GITHUB.
• Working Experience with databases (Mysql, Oracle, NoSQL DB's)
• Working Experience using AWS services including working with Lambdas, EC2 is preferred.
• Having DevOps experience with AWS or similar cloud provider is a plus
• Experience working with Docker containers is a plus
• Coordinate technical tasks, oversee the development/support of specific IT areas and systems, and the timely delivery of projects in an Scaled Agile Context.
• Contribute to defining new business requirements, identifying and communicate risks to the business
• Investigate and propose new tools and frameworks to deliver quality products faster
• Act as a liaison between project delivery, technical teams, and IT leadership
• Ensure best practices are defined and followed, and drive consistency across applications and projects wherever possible
• Manage all aspects of coding for the team including branching, code review, continuous integration, and build and release management; ensure code reusability and maintainability with constant refactoring and collaboration with Enterprise Architecture team on standards and approaches
• Responsible for the technical design that meets functional and performance requirements
• Solutions-oriented thinker; always looking for the smart solution to a problem rather than jumping at the first answer
• Needs to be comfortable working in an agile, fast paced environment embedded within the business.
• Have product sense to drive an excellent customer experience, continually raising the bar on functionality, usability, and simplicity
• Ability to handle multiple competing priorities in a fast-paced environment.
• Mentor developers, help resolve technical roadblocks, and support in addressing organizational/team challenges
• Be a team player. Openly communicate ideas and be willing to listen to peers. Give and receive continuous feedback.
• Needs to be comfortable working without clearly defined requirements, and have the ability to work directly with end users to understand the business needs.
Thanks,
Macropace