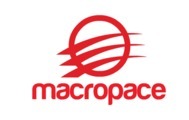 Description
Greetings from Macropace Technologies !! Hope you have great day.

We have an opening for below position and though it will match to your resume, appreciate if you can let me know if you are interested towards this position, Thanks.
DFT and Verification:

Client : CMMI Level 5 Company
Experience : 04 - 07 Years
Joining Time : Immediate - 90 Days

Job Description:

Experience in Design for Test (DFT) of large, lower geometry SOC designs.
Experience in DFT concepts, test mode.
Boundary Scan, ATPG Scan.
VHDL/Verilog coding, testmench setup, test case creation and verification
Good to have mixed signal IP verification such PCIe Phy, PLL etc
DFT and Verification (Synopsys, Cadence)
Scripting/programming using "C", "C++", Perl
If you're interested with this opening Kindly revert back with your updated resume with below mentioned details.
Passport Validity :
Total Exp:
Relevant Exp:
Current CTC:
Expected CTC:
Notice Period:
--
Thanks & Regards
Sunitha (Macropace)