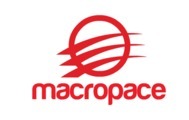 Mechanical Test Engineer-Carlsbad, CA
Description
Job Description:
In this role, you will support the NPI (New Product Introduction) Mechanical Engineering Team within the R&D Department at Hospital Respiratory Care division. You will be directly involved in the verification and validation testing of Hospital Life-Support and Non-Invasive Ventilators.


To succeed in this role, you should have the following skills and experience:
• Bachelor's or Master's Degree in an Engineering discipline
• 10+ years' experience in designing and documenting test systems in an R&D environment;
o understanding of requirements
o selecting the necessary test equipment
o data acquisition systems
o writing test protocols
o building and executing the test set up
• Experience programming LabView
• Experience working with pneumatic systems including pressure and flow sensing
• Experience with low and medium pressure gas valves
• Experience with low pressure gas blowers
• Good mechanical aptitude and solid understanding of mechanical engineering principles
• Good communication skills, both oral and written
• Familiarity with FDA quality systems including ISO13485, 21CFR Part820 (a plus)


Personal Skills & Requirements:
• Self-motivated to investigate and solve difficult problems
• Strong attention to detail
• Ability to clearly articulate issues quantitatively both verbally and with documentation
• Willingness to give and receive constructive feedback and take necessary action
• Ability to manage multiple projects at once, prioritize and complete tasks to meet deadlines
• Flexibility and adaptability while working in a fast-paced and rapidly changing environment.
Thanks
Macropace