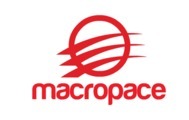 Wintel Application Support Engineer
Description
Wintel Application Support Engineer
New York City, NY
Contract position
Job Description:
Experience managing an application support function at a financial institution – specifically with Compliance, Surveillance, Risk Management and Business Management applications (i.e. EQUBE)
6+ years of experience :
Windows/Wintel background (strong application support background on windows platform)
Hands on Windows application support resource (with windows level scripting – email alerting, process monitoring)
Basic UNIX commands, shell scripting, knowledge of SAMBA (preferred)
MS SQL SERVER and Oracle database knowledge – DDL and DMLs (intermediate to expert)
Good at scripting for SFTP connectivity and other connectivity protocols
Incident and Problem Management handling (L1 and L2)
Scheduling tools e.g. Autosys
Service NOW / any other ticketing experience
Coordinating Change Control – manage UAT and above environments
Experience in user entitlement and provisioning – Single sign on implementation
Reporting tools knowledge – QlikView, Tableau – email integration of reports.
Coordinates with 3rd party vendors, development and business Analysts to improve sustainability.
Document the functional and business requirements and maintain runbooks.
Adheres to established information security standards and procedures e.g. data encryption standards.
Conducts the disaster recovery failover and the required project planning.




Thanks

Macropace