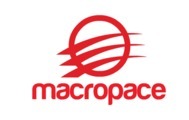 .Net .Net Core with Cloud Implementation Architect, 10 Yrs, Bangalore
Description
.Net Core with Cloud Implementation Architect
Client: UST Global
Bangalore
Permanent Position
Experience: 10 Years
Salary: 20 LPA
Jo Description:
Minimum of 10 To 10+ years of industry standard experience.
Good experience with .Net.
Looking for End to end product implementation exp

Experience in.Net with Cloud Implementation Architect.
Continuously focuses on project delivery excellence and high level of customer satisfaction
Today, you have an opportunity to build your career in a unique way, a way that creates an impact for you and your professional career. Our team has an open and entrepreneurial spirit, allowing to influence the way we operate today and build the future of tomorrow. Our projects and opportunities are geared towards teamwork, performance, an attractive career and personal development.
Strong team player.
Should be good in oral and written communication.
Thanks
Preethi