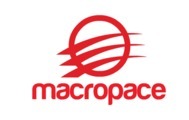 Senior Database Administrator - Murrysville, PA
Description
Description:
The ideal candidates will possess elements of the following technical disciplines:

• Experience in a regulated healthcare setting or other highly regulated industry.

• Bachelor's Degree in Computer Science, Computer Engineering or related technology field. Masters a plus.

• Minimum of 7-10 years' experience supporting external customer facing products including a thorough understanding of hardware\storage, virtualization and networking in both brick and mortar settings as well as cloud based SaaS models.

• Ability to effectively support and manage both Linux and Windows operating systems.

• Working knowledge in supporting and\or administrating Microsoft SQL Server, MySQL, and MongoDB or any document based repository.

• Previous experience working with and maintaining San Storage Devices. Experience in Snap Mirroring a plus.

• Experience in automation tooling via scripting is highly regarded for role.

• Demonstrated ability to work with rapidly changing development priorities while insuring performance and availability of production systems.

• Strong systems analysis, performance tuning, and troubleshooting skills.

• Support all Database Administration needs, including and not limited to: backups, restores, snapshots, replication, patching, DB deployments, and schema version change scripting within maintenance jobs and schedules.

• Effectively research, develop, test and implement new Database Tuning and maintenance procedures

• Implement and Maintain all Database Security policies, procedure and regulations

• Serve as DBA for operational and strategic planning and projects. Coordinate production releases and changes including technical and scheduling conflict reviews.

• Long term thinking and planning coupled with tactical execution and prioritization skills.

• Coordinate production releases and changes including technical and scheduling conflict reviews.

• Review new application supporting databases including Neo4J and Redis components to ensure compliance with company standards.
Thanks
Macropace