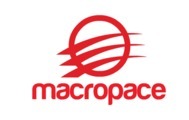 Description
Platform Debug Engineer
Hillsboro, OR
Fulltime Position
Job Description:
Datacenter Engineering Group (DEG) is looking for talents of Platform/System Debugging to secure the SW quality by continuous integration. In this position, you will work with various functional teams (BIOS/BMC, Silicon, board design, OSV, etc) to enable Intel latest hardware platforms and technologies. Windows and Linux OS and server hardware technologies and see how to apply those technologies in big internet companies. Your responsibilities will include but not be limited to:

1. Validate Intel hardware and platform features and track the enabling status of those features in silicon, low-level firmware/software, OS (e.g. Windows /Linux/VMware)
2. Deep dive and root cause platform and system integration issues to sub system/source code level and drive sightings into closure by proactive physical work and/or coordination with relevant stakeholders on defect duplication and investigation.
3. Closely collaborate with platform enabling, firmware development, and various components teams including storage, network, power & performance, I/O and silicon debug teams to troubleshoot and debug cross-discipline and complex integration issues on server platforms
4. Define and drive the system debug process implementation and ingredient owner engagement/alignment.
6. Contribute to validation team on improving test plan/method to validate features and verify fixes

Minimum qualifications:
You must possess a Bachelor's (w/5+ years industry experience) or Master's degree (w/3+ years industry experience) in Electrical Engineering, Computer Engineering, or equivalent, plus the following:
Solid knowledge of the working principle of components on Intel server platforms, mechanical/system/thermal design, hardware validation, platform level validation, server BIOS and BMC FW
Solid understanding of Intel IA platform architecture/ server architecture
2 or more years of experience validating printed circuit boards including multi-layer layout, specifically board routing
Additional Preferred Qualifications: 2 or more years of experience with:
- Debugging and problem solving
- Experience with FPGA design/coding.
- Hardware and software interfacing
- Lab validation experience including Oscilloscopes, ITP, etc.
- Working knowledge of FPGA accelerator
This job is reserved for the person who is always passionate to putting new technology into practice in the fastest manner, exploring all possible alternatives for better solution, and pursuing constant improvement on test efficiency and coverage.

1. Strong low level debugging skills that enable the root causing of issues at the firmware and hardware level and Operating System (OS) internals. Excellent programming skills (e.g. C/C++) that enable the source code level fixing of issues.
2. Good experience at model-based problem solving that enable the effective investigation and narrow-down of complex issues and proper.
3. Solid understanding of Intel Architecture, Operating System, Driver, BIOS fundamentals, and FW fundamentals;
4. Good understanding (and better hands-on development/validation experience) of popular server/PC technologies including PCI/PCI-E, USB, SAS/SATA, i2C/SMBUS, IPMI, BIOS/EFI and DIMM, Storage, Networking, Virtualization, Manageability, Security, RAS, etc;


Experience with ITP and script language is highly preferred.

Experience with PythonSV and programming with Python is a plus.

Demonstrated capability to work within a team environment facing fast-changing requirements and complicated stakeholders.

Good English verbal and writing skills.
Thanks
Macropace