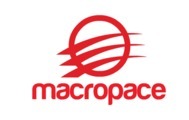 Device Driver Developer ( Embeded enginer)
Description
Embedded Engineer
San Diego CA
Full Time Position
Job Description:
Software engineers who will be responsible for the design, development and integration of device drivers and software on Intel mobile platforms for Windows client devices.
Engineers on this team are responsible for commercializing devices on various carrier networks and technologies (LTE/UMTS/4G/5G etc.). This responsibility includes architecture, design and development of host drivers for intel new modem designs, performing independent investigation and analysis of functional/performance related issue in wireless devices, driving complex system issue analysis and fixing them in co-operation with internal/3rd party SW/FW/HW teams, troubleshooting across a wide range of interdependent technology areas.
Qualifications

Minimum Requirements:
Candidate must possess a BS or higher degree in Computer Science, Communication Technology or Electronics.
5+ years of experience in C/C++ Kernel development in Windows or Linux.
Excellent interpersonal and communication skills to be able to work as part of a multi-site team.
Ability to work independently and proactively.
Good problem analysis and solving skills coupled with a strong drive to learn and teach others
Windows Mobile / Windows NT driver development, NDIS networking drivers
Good understanding of WDM, KMDF and UMDF driver framework
Desired skills:
Experience with Windows Mobile Broadband API.
Knowledge and experience with debugging user- and kernel- mode problems using Microsoft development tools (Visual Studio, WinDBG, etc.)
Understanding of operator requirements, acceptance testing .
Good understanding of wireless protocols(GSM, GPRS, EDGE, UMTS, CDMA, LTE)
Familiarity with MBIM (MBIM 1.0 spec, MBIM APIs)
Good understanding of networking stack, specifically TCP and UDP protocols – throughput analysis, optimizations for wireless networks, debugging issues.